Items for Sale in Notasulga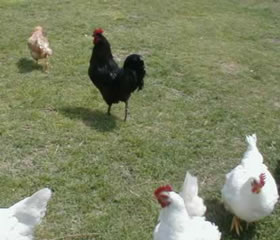 Roosters, no hens. At times we will have free range corn fed rooster for sale. No antibiotics. They will have been born and raised here on the farm.


Fisher Grandma Bear wood burning stove $100.00. Stay warm this winter. Click to enlarge images
Heiniger Sheep Shearing Machine $80.00. Privately owned. Serial Number 253767. Will ship for additional postage ONLY, no handling. Click to enlarge images
Small Fruit Plastic clam shells exactly as you find small fruit in at the grocery store with blackberries and blueberries. The majority are unused pint size. Some are used pint size and assorted sizes, such as strawberry containers. Ideal and attractive to turn your excess berries into cash. Because of the transparency, the amounts especially for the pint sized which are stacked outside the box are difficult to adequately show.